alright... it is time for my first giveaway on penny laine! up for grabs is a couple of my prints and "
brief encounters with che guevara
" by ben fountain.
the well-meaning protagonists of brief encounters with che guevara are caught-to both disastrous and hilarious effect-in the maelstrom of political and social upheaval surrounding them. ben fountain's prize-winning debut speaks to the intimate connection between the foreign, the familiar, and the inescapably human.

there are six options for your print choices, you can see them
HERE
how to enter:
leave a comment on this post with your e-mail address and the two print numbers that you like from
these choices
.
if you are the winner i will e-mail you to get your mailing address! also, ho ho ho christmas spirit - if there are enough people who enter i might giveaway the rest of the photos as well :]
want an extra entry? become a follower!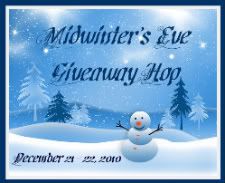 this giveaway is part of the
midwinter's eve giveaway hop
... go there to see the other 115 blogs that are also hosting book-related giveaways from december 21-december 22!
[this giveaway has ended... no longer accepting entries, but come back in a few weeks for another one!]